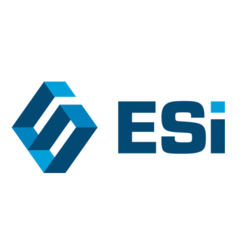 Payroll and HRIS Specialist
Aurora, IL
401K / Retirement plan, Vision Insurance, Dental Insurance, Health Insurance
A dynamic national organization is looking for a self-starter who will work under the general supervision of the Senior Director of Human Resources who will assign responsibilities and sets goals and objectives. Position will administer, maintain and provide data reporting from the information systems and payroll without the need for assistance other than higher level, external technical support when necessary. Employee's work is evaluated based on quality, reliability and timeliness of information systems support for the performance management and operations functions.
The Payroll & HRIS Specialist will assist the Senior Director of Human Resources in managing a multi-dimensional position to include a focus on HRIS and Payroll. This person will be responsible for implementation, support and maintenance of the Human Resource Information System (HRIS). The HRIS and Payroll Specialist serves as a technical point of ­contact for information systems supporting HR planning and operations. Works closely with other subject matter experts to ensure data integrity, test system changes, write reports and analyze data flows for process improvement opportunities. The HRIS & Payroll Specialist will coordinate and processes timely and accurate multi-state payroll functions for all employees.
Key Responsibilities:
Manages prompt and accurate processing of semi-monthly and off cycle payrolls for all employees. 
Creates labor tracking reports to ensure consistency between timesheets and pay records.
Maintains payroll records per IRS record-keeping requirements.
Maintains HRIS system records and compiles reports from the system as requested.
Ensures compliance with federal, state and local agency payroll tax laws and regulations.
Ensures timely and accurate quarterly and annual federal, state and local payroll tax filings.
Reconciles semi-monthly general ledger and monthly payroll bank statement
Stays up to date with current HR trends in information systems and training.
Applies HR functional knowledge in optimizing HR information systems support.
Acts as a liaison with internal clients to help make employee changes for payroll and research and resolve HR system problems.
Develop user procedures, guidelines and documentation to train staff members, managers and new system users on HRIS.
Recommend HRIS process improvements, innovative solutions, reporting tools and forecasted data to support workforce planning or other projects as requested.
Handles all verification of employment requests and unemployment claims
Coordinates interview schedules, candidate travel expenses, and comprises draft offer letters with guidance from Corporate Recruiter.
Onboards all new hires and completes I9 verifications.
May assist other areas of the Human Resources Department as needed and perform other duties as assigned
Associate's degree required; bachelor's degree preferred
Requires three (3) years of a combination of professional experience in information systems management and human resources
Experience with Paycom HRIS preferred
FPC or CPP certification preferred
Demonstrated knowledge of HR functional operations and HR information systems, principles, methods, and practices.
Intermediate/advanced skills in Excel, Intermediate/advanced skills in Word, Internet software skills, Payroll/HR ERP skills
Skill in planning, organizing, and managing workload and priorities
Knowledge and demonstrated skill in data and data base management methods and practices
18191558